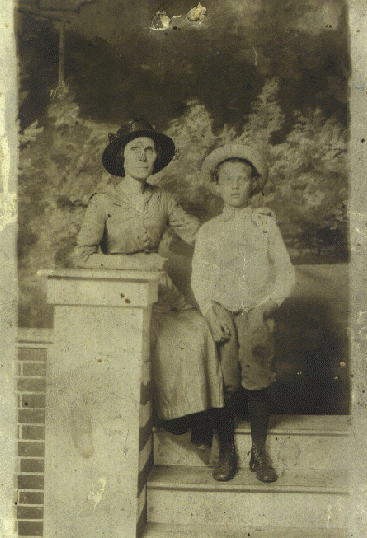 Lula Grant Melson wife of Will Melson she was born 1884 in Adair Co., d 1964 in Russell Co. the boy with her is Jesse Melson b Jan 27 1906 in Adair Co. died 9/11/1984 in Louisville Ky.

Submitted By: Euline Penix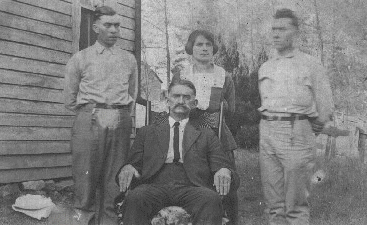 Alvin McElroy & his 2nd wife
Dora Well & his twin brother Oliver. Seated, his dad Archie McElroy. Oliver & Alvie were born in 1890. Archie was born 1863 in Adair Co.

Submitted By: Euline Penix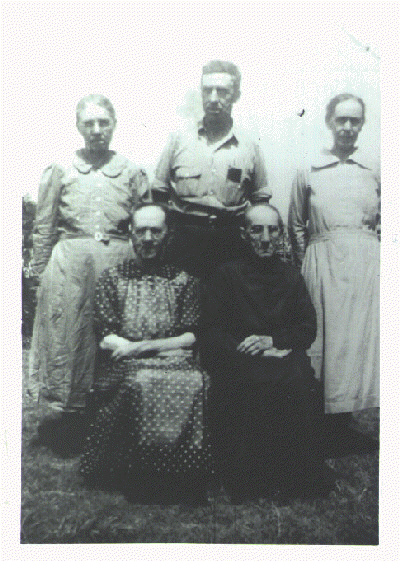 Left to right: standing, Forence Etta Stapp McElroy Turner, 1885-1959, Lawrence Elmer Stapp, 1886-1974, Lula Stapp, 1890-1956. Seated: Mary Ellen Pierce Stapp, 1862-1948 and Minnie Stapp, 1881-1975. Mary Ellen Stapp is the mother of all others.
Submitted By: Euline Penix