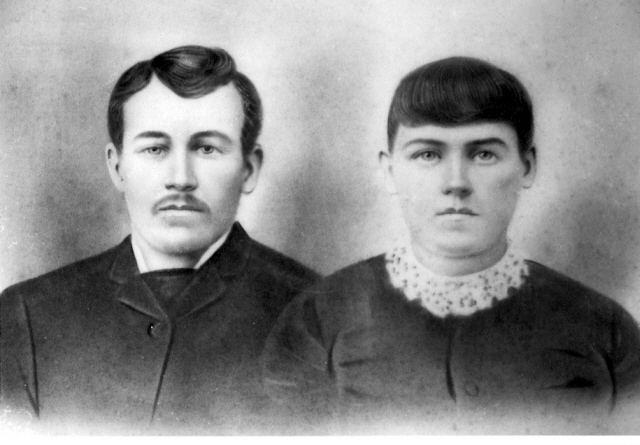 Nathan Allison and Lucy Jane Pike were married Dec. 27, 1888 in Adair County. They lived in the Mount Carmel area. Nathan was born May 9, 1854 and died Dec. 2, 1943 in Adair County. His wife was born Oct. 23, 1864 and died March 19, 1954, both events occurring in Adair County. She was the daughter of John Ely Pike and Mary Page. This was their Wedding photo.
Contributed By: Jim Allison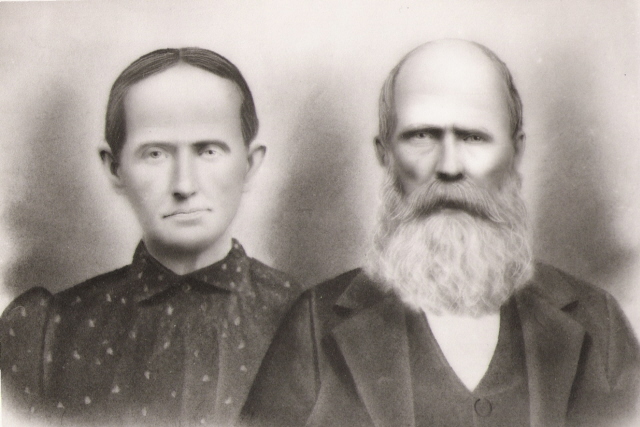 John Ely Pike was born in August of 1832 in Adair County. He died October 26, 1906 in Adair County. He married Mary R. Page, daughter of Samuel Page and Lucy Davis December 22, 1853 in Taylor County KY. She was born Dec. 19, 1836 in what is now Taylor County KY and died Sept. 4, 1911 in Adair County.
Contributed By: Jim Allison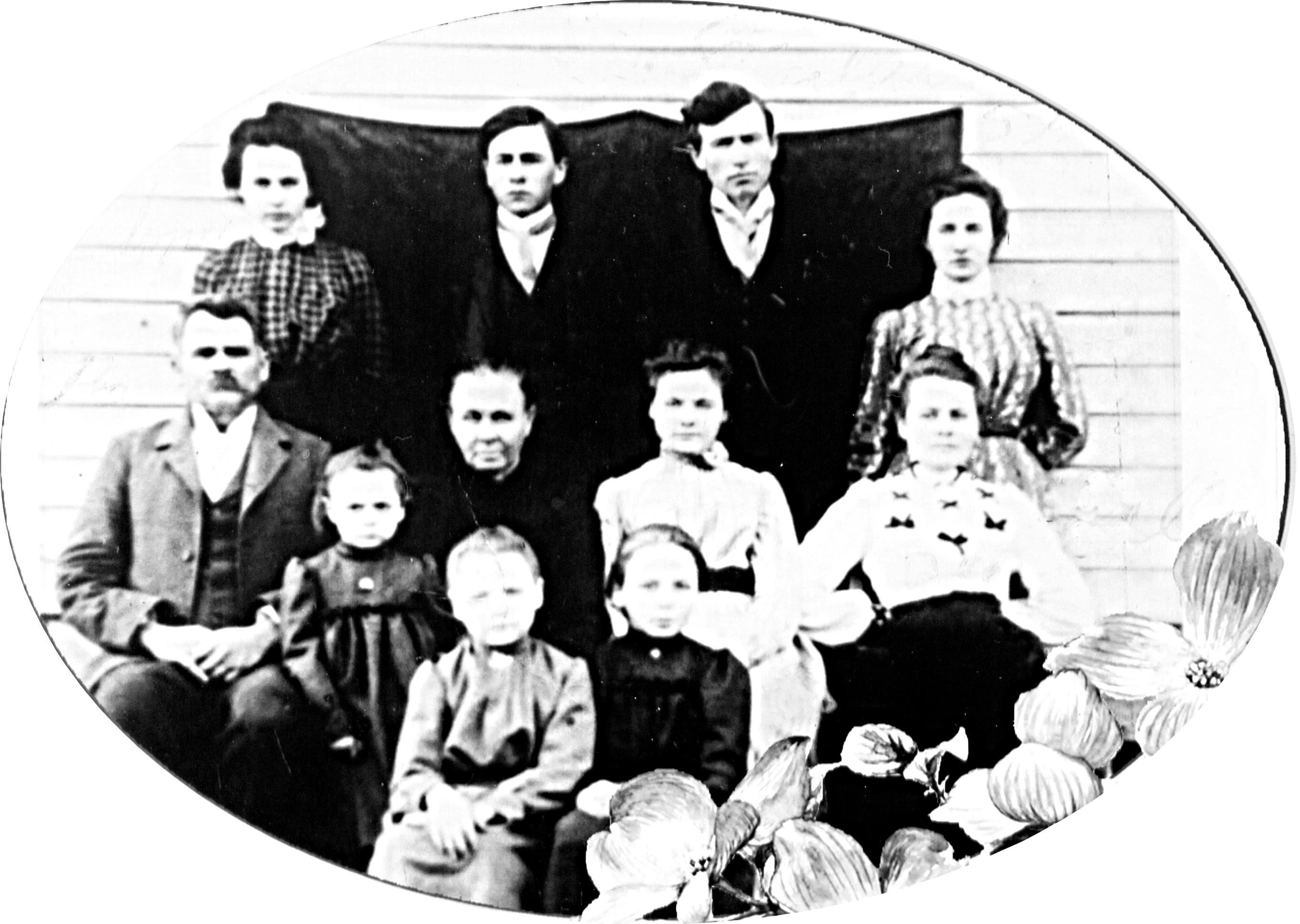 Ulysses Comer Family Circa. 1898
Back row L-R: Elmer, Carlo Oliver, Cager, Sally
Middle Row L-R: Ulysses, Nancy Katherine Nelson Comer, Jimmie, Dee
Front Row: Beatrice, Flossie, Glenzora Roasamond Comer Hamilton
Contributed By: Glenda Taylor & Rosemary Janes Crabtree