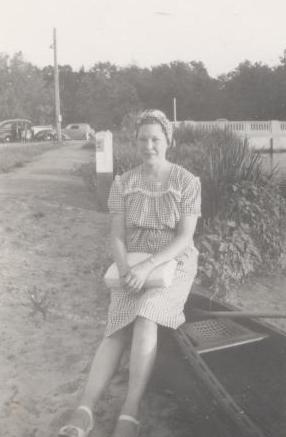 Gladys Dunn Adams, daughter of James Willard Dunn and Ida Belle Starkey Dunn) from Locust in Carroll County.
Contributed By: Roslyn McLendon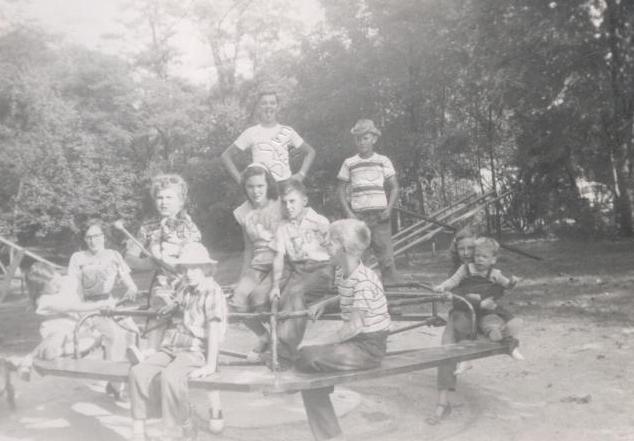 Baptist Church picnic at Clifty Falls, 1951
left to right, standing in back, Jim D. Yocum, unknown.
middle, little girl unknown, girl w/glasses unknown, Jewel Frances Yocum, Roslyn J. Abrams, unknown. bottom, girl w/hat unknown, Larry Abrams, girl and baby unknown. The back of the picture also names a Jack W., Caroline, and Donald.
Contributed By: Roslyn McLendon