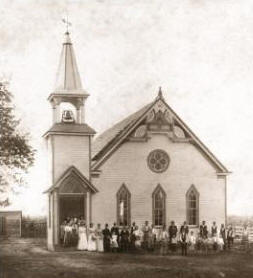 Bethlehem Methodist Church
Taken about the time of it's dedication in 1899. This building housed the second Methodist Church. The first, Mt. Zion, was built in 1839 on land provided by Joseph Sewell on Sewell Rd. Pastor Sewell was the minister until his death in 1882. In the late 1890's, the congregation decided to build a church closer to Bethlehem [photo].
Contributed By: Jim Woods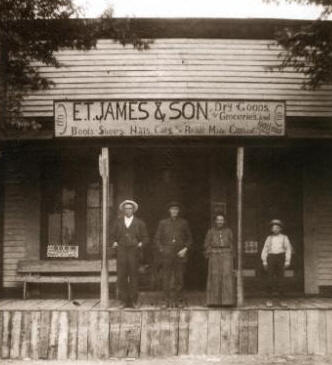 E. T. James & Son General Store
Located in Bethlehem, photo taken about 1900. The store sold a wide variety of goods, notions and groceries.
Contributed By: Jim Woods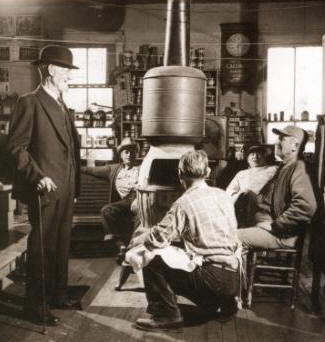 Kelly's Grocery - 1950's
A favorite place to gather in Bethlehem, this photo shows Sam Kennedy, Gayle Payne, Ollie Kelly [kneeling], Herb James and Chester Newman.
Contributed By: Jim Woods