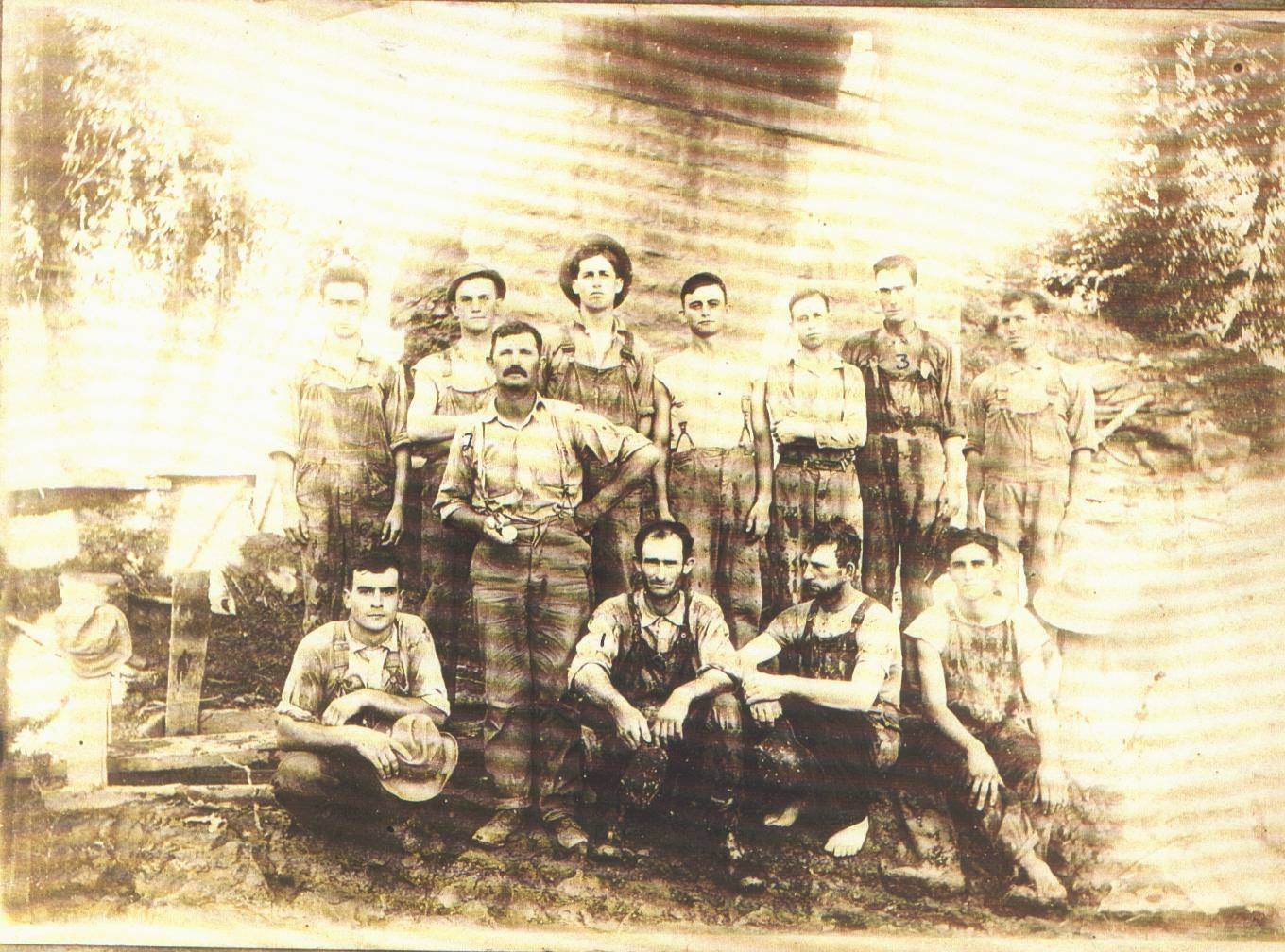 Repair Crew of the Mill Creek Railroad Bridge, Carroll County, Ky.
This train wreck happened on Mill Creek in Carroll County in 1914-15.
The man with the watch was identified as John Gullion, Otis Smith is 2nd from the left in front row, Ben Smith is the one in last row with the 3 on his overall bib.
Submitted By: Geneva Pettit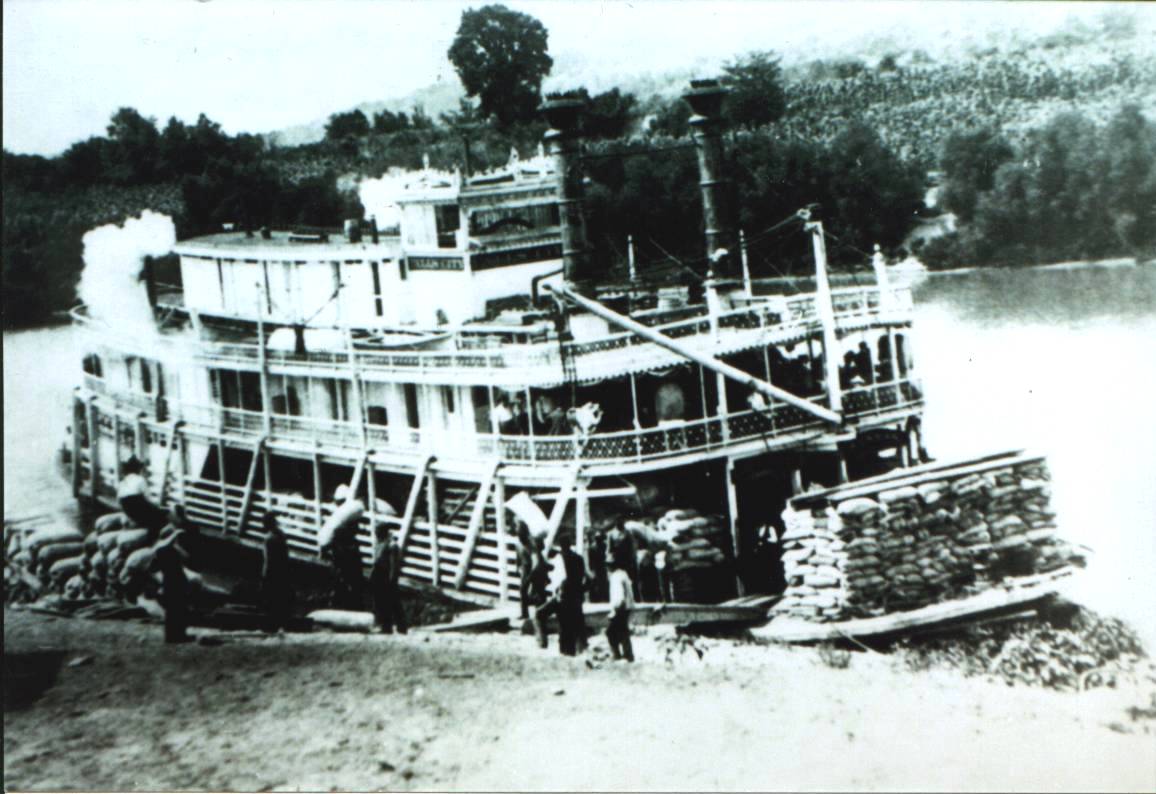 The "Falls City" Packet Boat
This paddlewheeler plied the Kentucky River in the early 1900s with Capt. Noble Nash Hundley at the wheel. A large picture of this boat can be seen at the Owen County Historical Society.
Submitted By: Geneva Pettit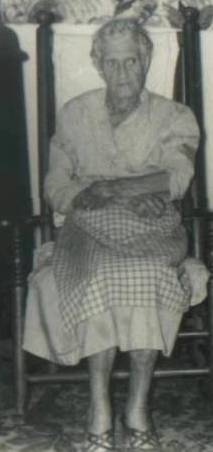 Mattie Hundley Daniels
Daughter of Evan Hundley & Elizabeth Wilson. Born 1871-72 in Port Royal.
Submitted By: Geneva Pettit