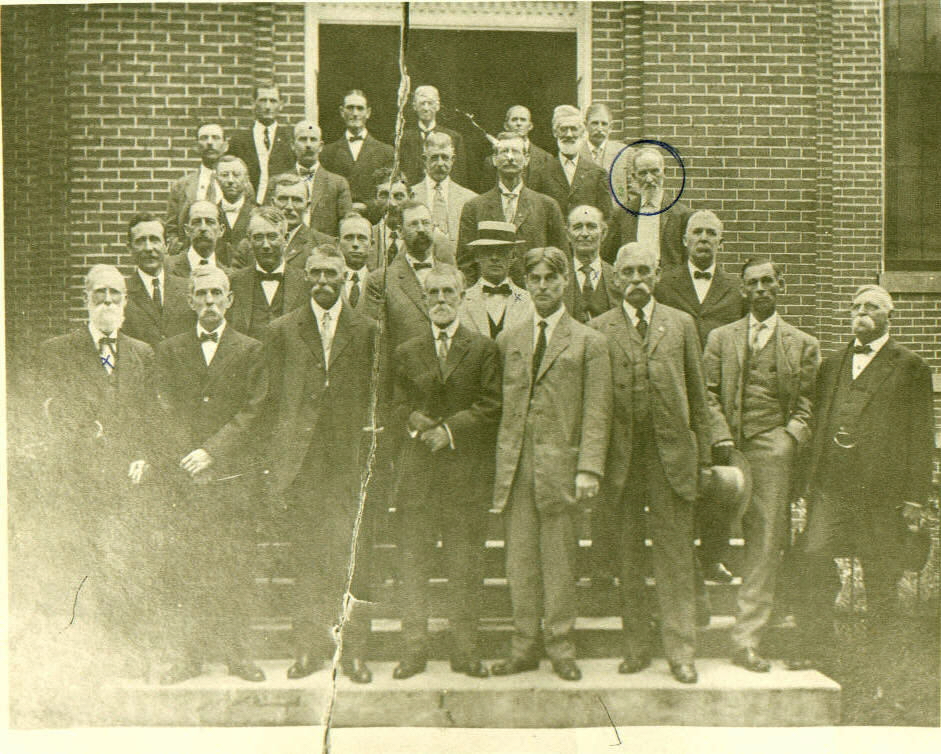 First Christian Church Sunday School Class, Eminence, Ky.
Submitted By: Mac McCarty

Abt. November 1912. It was taken on the front steps of the present church house in Eminence. The gentleman with the circle is Thomas Blackaby, Members of the class----- Front Row, left to right----
Brutus Dunavent, Jim McCoy, Kal Ellis, Frank McCoy, Bob Giltner, Step Blackwell, Charlie Crabb, Lt.Gov. William Pryor Thorne, (left foot on ground) (see foot note of him) 2nd row: Jim Herndon, Andy Hudson, Ed Maddox, Dr. (?) Kleriser, John Crawford, Mr.(?) Fleming, Mr.(?) King. 3rd row: Rube Sullivan, George Bush, Dr. C C Cassidy, Hamp Booker, Tom Blackaby, (born 1835). 4th row: Newt Jones 5th row: Josh Bohanon, Tom Hornsby, Mr.(?) Annis
6th row: John Shay, Curt Goins, Elza Craff, Ruf Hoskins, Scott Lockwood.
**** Foot note:
Lt. Gov. Thorne was on an Official Inspection of one of the State's
Prisons during the "Hatfield/McCoy" era and was attacked by an inmate and
inmate Johnse McCoy saved the Governor's life. Governor Thorne pardoned
Johnse McCoy for the deed.
For confirmation go to Google.com and search Lt/Gov Throne of Kentucky.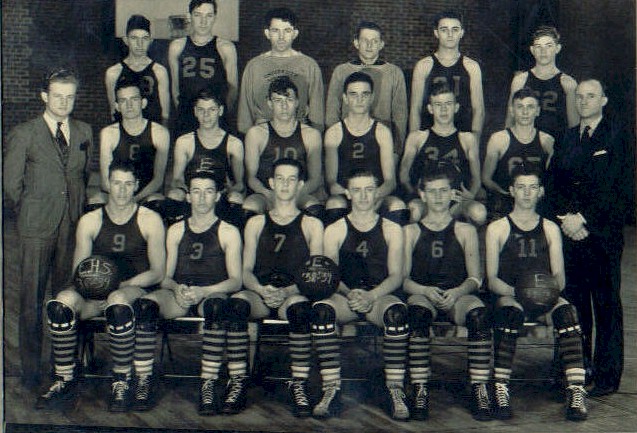 1939 Eminence High School Basketball Team
Submitted By: Mac McCarty

Names
Pictures not shown
Student Team Sponsors------Jean Kay Rutherford
Betsy Drane
Martha Ricketts

Coaches: Joe E. Johnson---Standing Left
Assist Coach: W.P. Thomas---Back Row, 3rd from left, in sweat shirt.
School Principal: O.L.McElroy--- Standing Right Side

Front Row--Left to Right
Harvey Marcum, No. 9--Alternate Captain
Eli (Jazz) Jackson, No. 3--Co-Captain
Billy Floyd, No. 7
J.S. Robertson, No. 4--Captain
Jimmie O'Brian, No. 6
Joe O' Brian, No. 11
Middle Row--Left to Right
Elmer J. Clark, No. 8
Boone Rose Jr. No. 5
Marion C. Thomas, No. 10
Harold Bodkin, No. 2
William Leslie Land, No. 34
Robert L. Goetz, No. 65
Back Row--Left to Right
Harold T. Light, No. 68
Avery Dempsey, No. 25
Assistant Coach, Thomas
James Porter McCarty, Team Manager
Henry Duvall, No. 21
Wirt Powell, No. 62

Picture taken February 15, 1939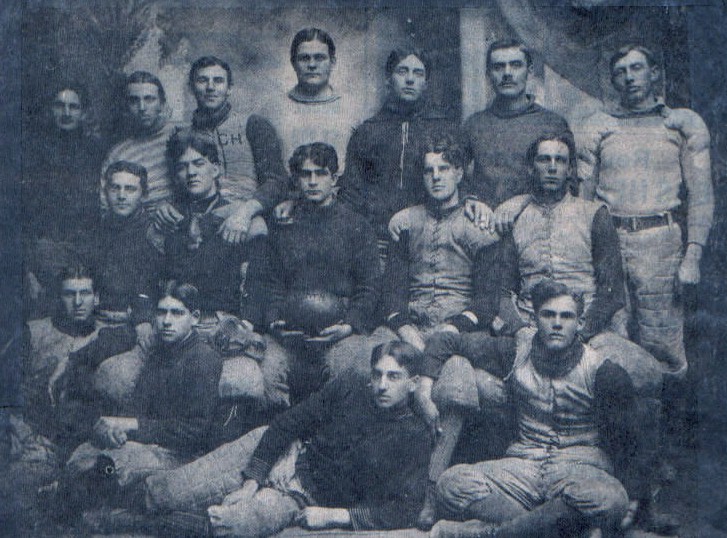 1900 Henry County Football Team
Originally published in The Henry Co. local paper, possibly in the 70's.
The original owner of the photo and player, was Dr. J.K. Ditto, the local Veterinarian.
Submitted By: Mac McCarty