John B Atkinson Memorial School
Earlington, Kentucky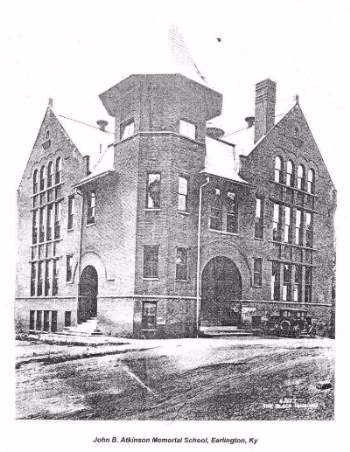 This school was built in 1903 by J. B. Atkinson, president of St. Bernard. It was the second Earlington school. The first was in the same place but burned. This photo was in the 1903 Earlington Bee in a special RR & Coal Section.