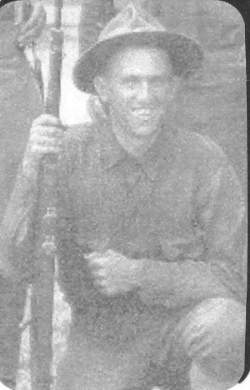 Sgt. Jesse Ray Taylor

US Army, 38th Infantry Division, known as the "Cyclone Division"

Taylor worked as teen for St Bernard Coal Co as an electrician. At age of 22 (1914) he joined National Guard. In '16-'17 his unit was sent to Texas to protect American citizens from the renegade Mexican general Pancho Villa during the Mexican Revolution. In 1918 he was shipped to France in WW I as a member of the "Cyclone Div" which was made up of National Guardsmen from Kentucky, Indiana and West Virginia. This division had no casualties and was never on the front line (but lost 2 men as prisoners of Germany). Owned Rex Electric Co along with Rex Bowles and Paul Umstead in Earlington, later on construction crew and superintendent of Norton Coal. He was on the city council and mayor of Earlington.

Father of Tom, Ray, Bill and Paul.

Husband of Ethel Peyton and Fern Long.