Photograph
of
Elizabeth Henderson
Submitted by Bradley Asher
This is the wife of Josiah Asher of Red Bird, Ky. She is the Mother of "Bad" Jackson Asher.
Elizabeth Hendrickson was born April 18, 1827, Died December 17,1921.
She was a daughter of John Hendrickson and Mary Johnson.
Both her and Josiah Asher are buried in the Asher Cemetery at Phillips Fork of Red Bird, Ky.
Submitted By Great Grand Kid, Bradley Asher, Bell Co, Ky.

---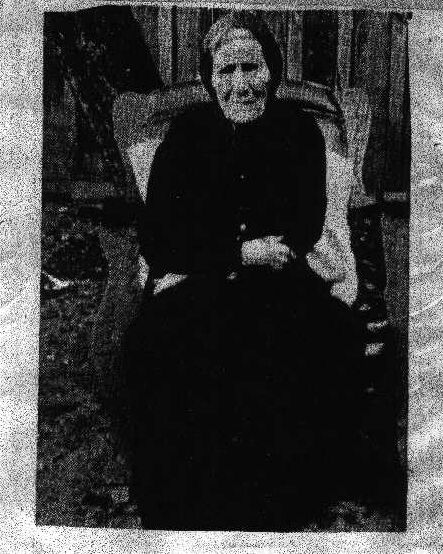 ---
If you have any Records you would like to add to the
Laurel County KyGenWeb page please
e-mail me