Photograph
of the
Reams Family
Submitted by David England
The children of James Caleb Reams and Telitha Camille Freeman-Reams
This is a rare photograph of the REAMS' family. Those pictured, as labeled on the back of the photograph, are:
Front Row: Elizabeth Reams Doan, Hanna Reams George, John Reams, Eliza Reams Burnett.
Back Row: Mahala Reams George, Harrison Reams, Mary Jane Reams House, Perry F. Reams, Nancy Reams Hickey.
---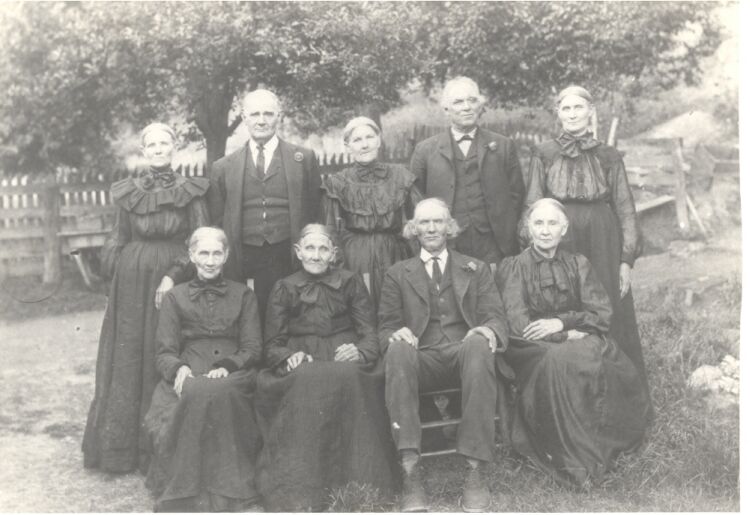 ---
If you have any Photographs you would like to add to the
Laurel County KyGenWeb page please
e-mail me