Photograph
of
Sudie Jackson Eldridge
Submitted by Peggy Jackson Hutchins
e-mail address: lphutch@hcnews.com
Note from Peggy:
This is Sudie Jackson Eldridge. Not sure who the children are.
Sudie is the daughter of Gibson (1865) and Mary Epperson Jackson of Knox Co, KY
Married: Frank Eldridge
Frank was a coal miner
Children:Arthur, Edward, Evelyn, and Georgia Eldridge.
---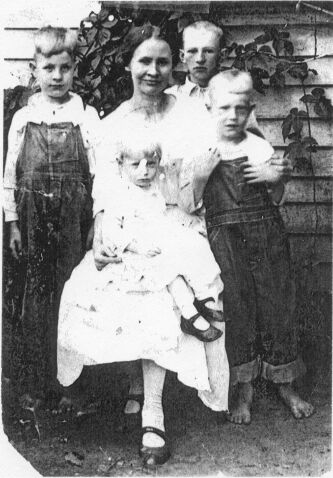 ---
If you have any Records you would like to add to the
Laurel County KyGenWeb page please
e-mail me