Logan County was formed from Lincoln County on September 1, 1792, it ran from the Little Barren River on the east to the Mississippi River on the west and from the Ohio and Green rivers on the north to Tennessee on the south. It was named after Gen. Benjamin Logan, a Virginian who came to the Kentucky frontier in 1774 and participated in several campaigns against the Indians. The county seat is RUSSELLVILLE.
---
Our Neighboring Counties:




Logan County Map
The first settlement was Maulding's Station on the north fork of the Red River in 1780; the Maulding family became prominent county residents. A diverse mixture of people immigrated to Logan County. Peter Cartwright, a noted Methodist minister who lived near Adairville from 1793 to 1802, damned the area as "Rogue's Harbor" because it was the home of the lawless from almost all parts of the Union-murderers, horse thieves, highway robbers, and counterfeiters. In this setting, the GREAT REVIVAL of 1800, led by the Rev. James McGready, a Presbyterian minister, started at Red River Meeting House. In 1807 many members of the Gasper Presbyterian Church, including John Rankin, the minister, joined with three Shaker missionaries to form the Shaker settlement at South Union (twelve miles east of Russellville).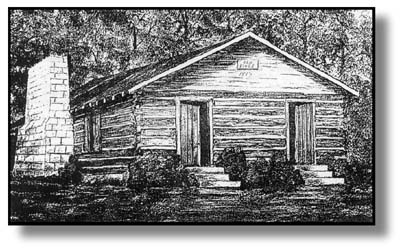 Copyright 2010, Logan County KYGenWeb. In keeping the policy of providing free genealogical information on the internet, this data may be freely used for personal research by non-commercial entities. These pages may not be reproduced in any format or presentation by other organizations or persons. Anyone desiring to use this material for profit must obtain the written consent of the file submitter, or their legal representative, and then contact the listed party with proof of this consent. This site may be freely linked to, but not duplicated in any form without prior consent. All rights reserved.