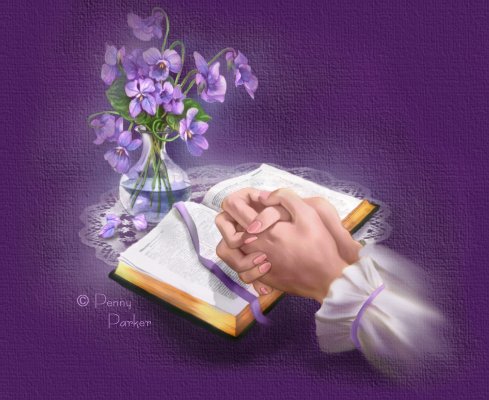 Pleasant Hill Christian Church
Transcribed by Sherri from images donated by Joy Fisher from FHL Film #358488.
Member List
Allender, Charles
Allender, Cynthea
Allender, Newell
Allender, Pearl
Allender, Samuel
Barnhill, Amanda
Barnhill, Anna
Barnhill, Benjamin
Barnhill, Grace
Barnhill, Louis
Barnhill, Marion
Barnhill, Mollie
Barnhill, Robert
Barnhill, William
Beach, Ella
Beach, James
Biddle, Ollie J.
Biddle, Ona
Biddle, Thomas
Bonar, Nora
Bonar, Serelda
Bray, Sallie K.
Cockayne, Wm.
Cox, Ocea
Cummins, Bertie
Cummins, Burt
Cummins, Mollie
Darlington, Ella
Darlington, Nora
Davis, Frank
Davis, Georgia
Davis, Gory
Davis, Harold
Davis, Howard
Davis, Lilly
Davis, Rosa
Ellis, W. H.
Fancher, Elmer
Fossett, America
Fossett, Anna
Fossett, Grace
Fossett, Hellena
Fossett, Jane
Fossett, Sarah
Fossett, Wm.
Fryman, Ed
Fryman, Myrtte
Fryman, S. W.
Fryman, Violet
Garrison, Lissie
Gilham, Octavia
Gosney, Della
Greenough, Estella
Greenough, Mattie
Hall, Laura
Hampton, Ada
Hampton, J.W.
Hart, C. W.
Hart, Calvin
Hart, Emmitt
Hart, Lora
Hart, Miranda
Hart, Walter
Hendricks, Fany
Hendricks, Lou Ella
Hendricks, Thomas H.
Hendricks, WM.
Hitch, Ethel
Houston, Agnes
Houston, Benjamin
Houston, Frank
Houston, Hattie
Houston, Lilly
Houston, N. H.
Jett, James
Kavanaugh, Horace
Kidwell, Roxy
Kirby, Ida
Marchall, Mattie
Marshall, Albert
Marshall, Mollie
Marshall, WM.
Mattox, Cora
Mattox, Dora
Mattox, Geo.
McLanahan, Claude
Metzger, Ada
Metzger, Frank
Metzger, James
Metzger, Nannie
Metzger, Walter
Moore, Clara
Moore, Nora
Moore, Nora
Morris, Alma
Morris, Chas
Morris, Chas.
Morris, Eurena
Morris, Eurena
Mulloy, Isaac
Mulloy, Mollie
Mulloy, Susie
Norris, Bertha
Norris, Carrie
Norris, Harry
Norris, Henry
Norris, Susan E.
Owen, R. W.
Owen, Theresa
Parr, Georgia
Parr, Lula
Pettit, Albert
Pettit, Alpha
Poston, Estella
Poston, M. W.
Pribble, Burton
Pribble, C.E.
Pribble, Frank
Pribble, Geo.
Pribble, Grayson
Pribble, Harley
Pribble, Kate
Pribble, Kenna
Pribble, Lucy
Pribble, Lula
Pribble, Lula
Pribble, Mariah
Pribble, Monta
Pribble, Nell
Pribble, Verner
Schaffer. Nellie
Sharp, Louis
Sharp, Mollie
Sharp, W. T.
Shomaker, Chas.
Shomaker, John
Shomaker, Laura
Shomaker, Nora
Sine, George
Sine, Iris
Sine, W. A.
Sinel Ettoe
Tucker, Wm.
Webster, Albert
Wilson, Ona
Yelton, Clark
Yelton, Elizabeth
Yelton, Geo.
Yelton, Howard
Yelton, Jas. E.
Yelton, Lucy
Yelton, Oliver P.

Minister

Elders
| | |
| --- | --- |
| W. A. Houston | Jerry Pribble |
| A. A. Fryer | Edwin Beach |

Deacons
| | |
| --- | --- |
| Robert Barnhill | Geo. Pribble |
| M. F. Gilham | A. T. Schaffer |

Problems or bad links should be reported to the webmaster.
NOTE: These records have been transcribed from several different sources, either by us or by other researchers and provided as a starting point to assist you in your research; we've verified as many as we could, but be aware that there may be errors (either mis-spellings on the original records, almost illegible writing on the records, and/or typing errors on my part), so make sure to double check them prior to assuming they're "the gospel truth". We will never deliberately include erroneous information in any part of this site.

These records have not been copied by either of this site's coordinators from other sites, as has been implied by some. Sources have included records from the E. E. Barton research files, military records, newspapers, microfilm and/or compiled lists that were provided by family members and other researchers. The majority of the additions to the marriage index pages on 17 and 30 Jun 2007 were transcribed from FHC microfilm #973027.
If you have records that you'd like to see added to this site, please contact either Sherri or Suzanne and we'll be glad to add them to this collection.
©Copyright 2005-2015 by Pendleton County Genealogy Project All files on this website are copyrighted by their submitter and creator. They may be linked to, but may not be reproduced on another website or in any other form, without specific permission of the submitter, owner, publisher and this site moderator. Although public records are as such not copyrightable, the manner in which they are presented, including the notes, comments, etc. are. The information on this site is provided free of charge, by volunteers, for your personal use only.