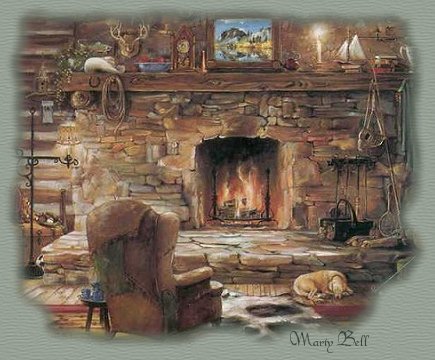 The Butler Enterprise
Excerpts from June 1, 1889
Continued from Page 6

Advertisements, Etc.
(Continued)

R.W. Holland
ATTORNEY - AT - LAW
AND COUNTY ATTORNEY.
Will practice in all the courts of Kentucky. Prompt attention given to all business placed in my hands.

Jno. H. Fryer

Louis Fryer.
FRYER 7 FRYER,
LAWYERS
Falmouth,

Kentucky.
Practice in all Courts in Kentucky, including Federal Courts.

C.A. RARDIN,
ATTORNEY-AT-LAW
Butler, Kentucky.
Will practice in Pendleton and adjoining counties. Prompt attention given to collections.

DENTAL OFFICE!
Dr. G.B. Cooper
Resident Dentist.
ALL WORK GUARANTEED
Office: up-stairs, in Masonic Building
Falmouth, KY
Will be at J.S. Crain's drugstore in Butler 2d Wednesday and 4th Saturday in each month.

H.H. HALL.
Large Store. New Goods
LOW PRICES.
Butler . . . Kentucky.
I beg leave to inform the citizens of Pendleton and adjoining counties that I have a first-class store, on Cor. Mill and Bridge sts., and will endeavor by our prices and square dealings, to merit their patronage. I will keep in stock all goods usually kept in General Stores.
Being an undertaker in Butler, I make a specialty in this line.
I am keeping a hand a line of good substantial buggies which I would like all, who contemplage purchasing, to call and examine.
Will execute to the best of my ability and special orders with which I may be favored. Come and see me. Respectfully,
H.H. Hall

Geo. Shelly,

Ell Stratton
SHELLY & STRATTON.
General Blacksmiths.
Woodwork in connection. Horse-shoeing and fine carriage painting a specialty. Cor. Mill and Bridge sts., Butler, KY.

J.T.M. HITCH,
BLACKSMITH,
Catawba, Kentucky

W.L. BARTON

B.B. Bookett
BARTON & BECKETT.
GENERAL BLACKSMITHS,
Butler, Kentucky.
Wagons, Plows, Mending, Shoeing, Etc.

PHOTOGRAPH GALLERY!
Butler, Kentucky.
Near Scott's Eating Saloon.
Satisfaction Guaranteed.

M.B. Moore,
PEN ARTIST
Morgan, Kentucky



Problems or bad links should be reported to the webmaster.
NOTE: These records have been transcribed from several different sources, either by us or by other researchers and provided as a starting point to assist you in your research; we've verified as many as we could, but be aware that there may be errors (either mis-spellings on the original records, almost illegible writing on the records, and/or typing errors on my part), so make sure to double check them prior to assuming they're "the gospel truth". We will never deliberately include erroneous information in any part of this site.

These records have not been copied by either of this site's coordinators from other sites, as has been implied by some. Sources have included records from the E. E. Barton research files, military records, newspapers, microfilm and/or compiled lists that were provided by family members and other researchers. The majority of the additions to the marriage index pages on 17 and 30 Jun 2007 were transcribed from FHC microfilm #973027.
If you have records that you'd like to see added to this site, please contact either Sherri or Suzanne and we'll be glad to add them to this collection.
©Copyright 2005-2015 by Pendleton County Genealogy Project All files on this website are copyrighted by their submitter and creator. They may be linked to, but may not be reproduced on another website or in any other form, without specific permission of the submitter, owner, publisher and this site moderator. Although public records are as such not copyrightable, the manner in which they are presented, including the notes, comments, etc. are. The information on this site is provided free of charge, by volunteers, for your personal use only.