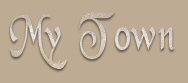 Boston - Sept. 16 - My chirograpy proved too much for the typos last week. For instance, they rendered by "Vigorous English" "Visious English" and they lifted up Captain Morris's vacum i.e. the interior portion of his head, instead of "lighting" illuminating. D'ya see?
William Wallace, Hannibal Fields and John Fields were tried before Judge Sine, Monday, for trespassing on Jon Lyons. William and Hannibal were discharged, and Johnny's a mere lad, held over for the Criminal Court.
The unregenerate of Boston were delighted this morning at seeing the Enquirer's heading, "Hell Closed for Repairs" and held high carnival at the item of irresponsibility conveyed in the arrangement. But their joy was of short duration, for a brother told them of a large ante-room of sufficient capacity to entertain the regular number, while the well trained artificers are repairing headquarters.
The public school Professor Norris opened this morning with a very large attendance, and bids fair to be a success.
Jim Madison, of Butler, the man of many resources, has started the watch repairing business at his boot and shoe shop. Brother Jim is a moat ingenious mechanic and he will doubtless give all correct time.
The Rev. Wm. Ragan, of the Baptist Church preached here yesterday at 11 o'clock. He will probably preach regularly on the second Sunday of each month.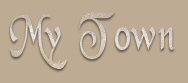 Blanket Creek - Road working about completed. Cutting tobacco and sowing wheat begun, but no corn yet.
At the colt show at Boyd Station Saturday evening, the premium was awarded to J.N. Knox, for best colt on exhibition.
Chris. Ott, a very worthy citizen, has sold his farm and contemplates leaving us soon. We also learn that George Coppage has sold his farm, with the intention of migrating to the "Lone Star State".
Improvements abound here; farmers are being relieved of their surplus rubbish, houses being repainted and neat fences are being built. Such is the enthusiasm instilled into our neighborhood lately.
Henry Colvin thinks of starting to Missouri in a few days, going through nearly to the Kansas line in a wagon. Our old friend, Willie Nicholson, has already gone.
Mrs. Jo. LaForce, a middle aged lady, after a long and severe illness, departed this life the 10th inst. The grieved ones have the sympathy of the neighborhood.
A short time since we subscribed for a so-called "Greenback paper", but find it as hard to get hold of as the natural greenback itself - anyway, we've failed. Why?
Important to those wanting to marry - Mr. Will King announces his intention to seek a wife - must marry and desires the lady to be about his age, equally as pretty as himself. A fact, but don't tell him we said so.
Jno. F. Smith and Miss Rhoda Hardin were made one the 10th inst. Rev. Henry Wright officiating. The happy pair took in the Exposition.
Our blacksmith a few days ago carelessly placed eighteen dollars in his bureau drawer. Shortly afterwards he went to get some change and to his astonishment his money was gone. He has no clue yet as to the sneak thief who did the mischief.
Several of our former friends propose going to the city of Cincinnati shortly to dispose of their nicest horses. Growing afraid of horse thieves, we presume is the cause, mainly.
Personals - Boyd Durant, the handsome post-master of Boyd Station, was here last Saturday. Mrs. Jodie Frost has returned to her home in Carthage, Ohio. Mrs. Ferris is visiting in Ohio. Miss Jodie Baker is visiting in Nicholasville, Ky.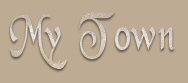 Pribble's X Roads - Sept. 15 - The citizens of Holt's Creek were horror stricken recently by the report that a mob had hung a man the previous night in that neighborhood, and the victim was still swinging between heaven and earth lifeless. Men flocked to the scene excited, and swore vengance against all concerned in the lawless mob. A jury was immediately impaneled by James Cox, Coroner pro. tem, with Ed. Davis, foreman, adn proceeded to the spot and investigated the corpse, which proved to be nothing but George Vallandingham's black dog whom S. W. Marshal had caught in his house stealing victuals and hanged him accordingly.
We learn with regret that our time-honored School Commissioner will soon emigrate to Missouri, and make that country his permanent home. We have heard of no one to take his place, but we know that the Pendleton County Court could make no better selection to fill the vacancy than your correspondent at Boston. Having been a resident of this county for many years and one among the best educators at this day of our county, certainly entitles him to that position, though we do not know that he is an aspirant or would accept if appointed.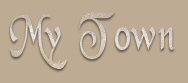 May 2, 1884