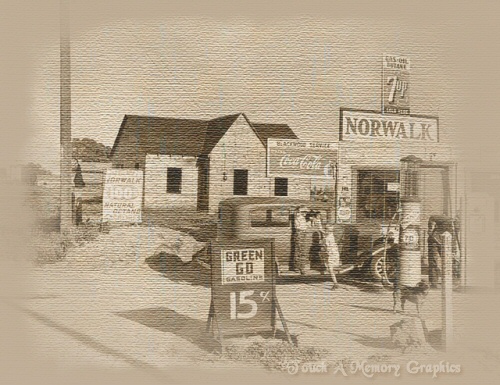 News Tidbits
From the Log Cabin
Submitted by Doug Harper


5 Oct 1901
Big Reunion at Carlisle About 300 old soldiers twice that number of civilians this week attended the reunions of the 7th KY Cavalry, 18th and 40th KY Infantry. The old veterans were hospitably entertained and kindly greated by the citizens of that little city. A big parade Wednesday morning and a "Bean Bake" at night were among the features. The joint association of the 18th and 40th Infantry held a business session Wednesday at which Capt. J. M. Wilson of Falmouth was chosen to succeed Capt. B. T. Riggs of Cynthiana as President. The other officers were: H. F. Monroe, Falmouth first vice president; G. M. Wheeler of Oddville 2nd vice president; Jas. O. Conner, of Frankfort, Secretary. The next reunion will be held at Williamstown, 1902. Those present from Harrison County were: Capt. B. T. Riggs, G. M. Wheeler, A. G. Roper, J. D. Feeback, Henry Bradford, Joe Muntz, A .W. Spradling, John Asbury, Messers Cassell, Morris, Turner, Laughlin and R. M. Jones. Among speakers present were: Hon. L. T. Applegate, of Falmouth; Judge O. S. Dening, Mt. Olivet and Mayor Kennedy of Carlisle.
12 Oct 1901
7th Cavalry Officers Officers for the next year are: W. W. Bradley of Cincinnati, President; W. A. McGinty, Falmouth, 1st Vice President; C. F. Walters, Richmond, IN, 2nd Vice President; F. G. McGary of Danville, Adjutant; A. W. Spradling of Kelat, Treasurer. Executive Committee: Jno. W. Campbell, Carlisle; W. A. McGinty, Falmouth; O. P. Wallingford of Cynthiana. Executive Committee of the 18th and 40th are: Capt Brocht Blanchard; H. C. Morgan of Cordova; J. N. Annis, Greensburg, IN; A. K. York, Gainsville; John Asbury, Kelat; Albert Roper, Cynthiana; J. A. Fisher, Carlisle.
30 Nov 1901
Thornt Browning, 50, formerly a merchant in Falmouth, died of dysentery at his home in Lee's Summit, MO, Sunday. Buried at Lee's Summit.

Problems or bad links should be reported to the webmaster.
NOTE: These records have been transcribed from several different sources, either by us or by other researchers and provided as a starting point to assist you in your research; we've verified as many as we could, but be aware that there may be errors (either mis-spellings on the original records, almost illegible writing on the records, and/or typing errors on my part), so make sure to double check them prior to assuming they're "the gospel truth". We will never deliberately include erroneous information in any part of this site.

These records have not been copied by either of this site's coordinators from other sites, as has been implied by some. Sources have included records from the E. E. Barton research files, military records, newspapers, microfilm and/or compiled lists that were provided by family members and other researchers. The majority of the additions to the marriage index pages on 17 and 30 Jun 2007 were transcribed from FHC microfilm #973027.
If you have records that you'd like to see added to this site, please contact either Sherri or Suzanne and we'll be glad to add them to this collection.
©Copyright 2005-2015 by Pendleton County Genealogy Project All files on this website are copyrighted by their submitter and creator. They may be linked to, but may not be reproduced on another website or in any other form, without specific permission of the submitter, owner, publisher and this site moderator. Although public records are as such not copyrightable, the manner in which they are presented, including the notes, comments, etc. are. The information on this site is provided free of charge, by volunteers, for your personal use only.