Mary Louisa "Lou" Anderson
Submitted by Brenda Gail Rudd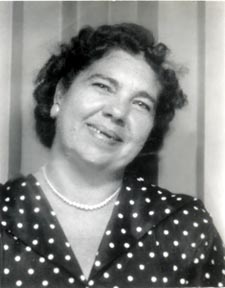 Mary Louisa "Lou" Anderson, Born: June 02, 1918 in Mt. Vernon, Rockcastle County, Kentucky.
Died: August 06, 1965 while in the Sapulpa, Ok. Hospital
Burial place: Kellyville Cemetery, Kellyville, Creek Co., Oklahoma
She was married to Rufus Pickett, then later divorced. She had one adopted daughter--still living.
She was a daughter of John Harrison Anderson & Sarah Emily (Reams) Anderson of Mt. Vernon, Rockcastle Co., Kentucky.
Photo c/o Mellodise Anderson Towe Tucker, her sister & niece DeAnna Carter.