Funeral of Willie May
Submitted by Sheila (Allen) Winterberg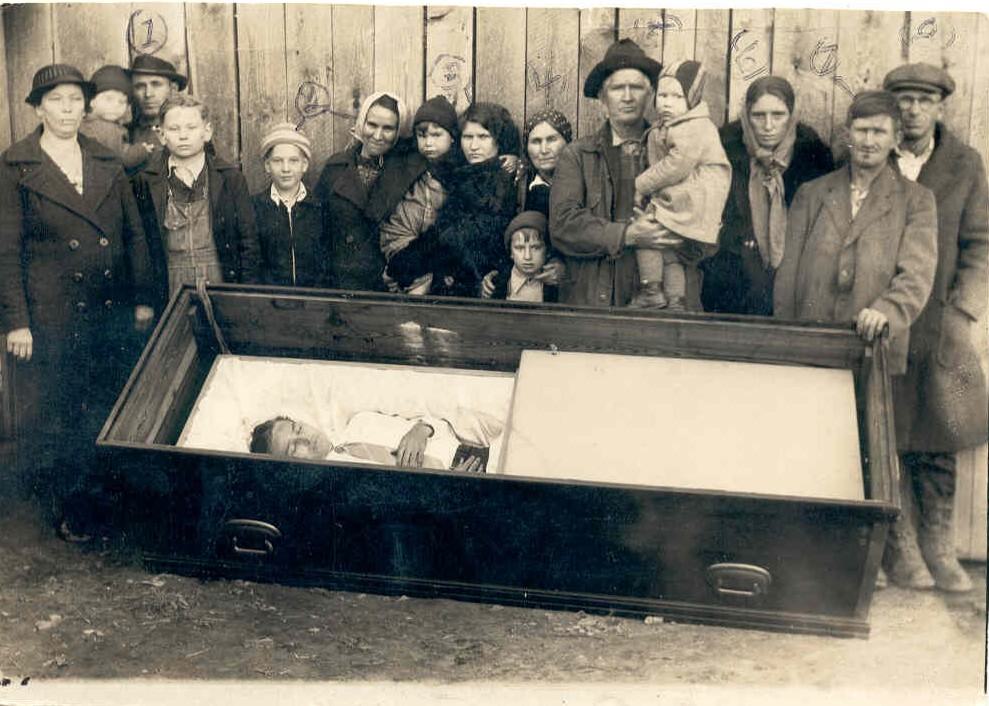 L to R. first family Elihue McDaniel (older (1/2) brother of John Wm. May the deceased. Elihue's wife Matilda (Tiller), Elihue's son Floyd Lee and baby Elihue is holding is his daughter Mary Catherine.
next Hobert Stanley (boy) standing by his mom Elia May Stanley sister of deceased.
next Minnie May Shaffer (sis of dec.) holding her dead brothers son John William May Jr.
Martha Francis Ponder McDaniel May, mother of decs.with hands on shoulder of Charles Alert May the oldest son of dec.
Charley Franklin May father of dec. holding baby son of dec. Paul Fay May.
Cecila Smith May wife of dec.
Thomas May 1/2 brother of dec.
Robert Stanley husband of Delia Stanley.