Submitted by Ray Evans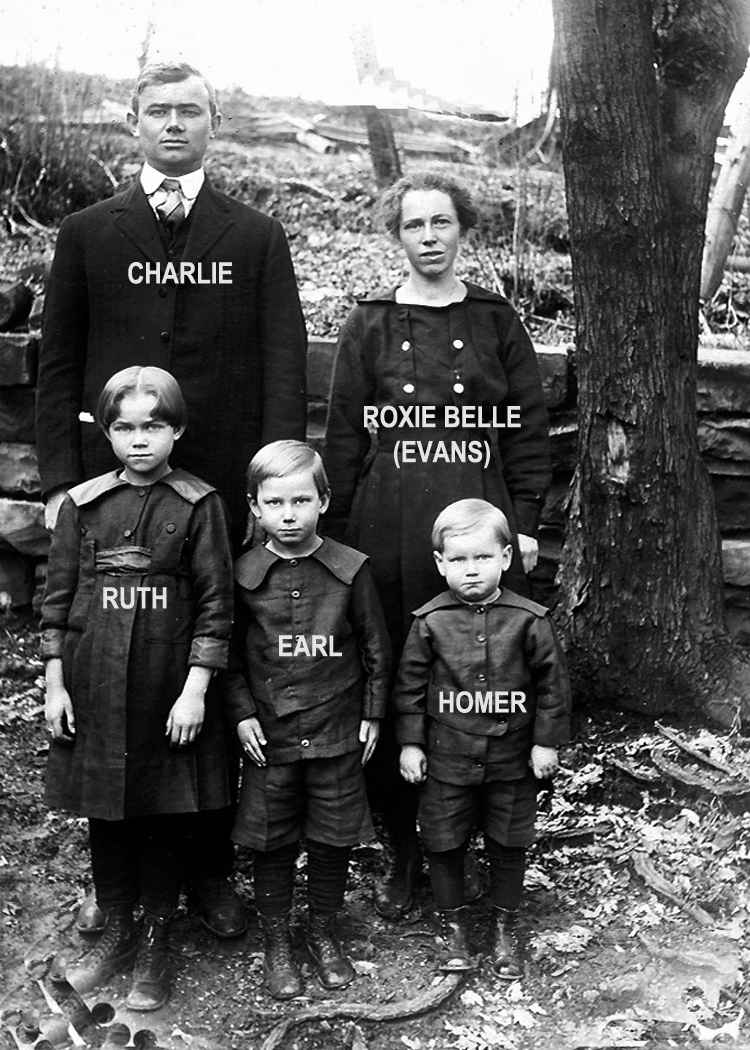 Mr. Parsons was a professional railroader. He was the Agent for the L&N at many different points on the Cincinnati Branch for over 40 years. After Roxie's early death he married Carrie Belle Rucker and they had five children of their own. This photo was taken about 1919. Charlie and Roxie had another child "Norma Jean" who was born in 1927 and died 1985.
Charlie (1891-1964)
Roxie Belle Evans Parsons (1894-1935) Died of TB. d of John M. Evans and Mary Speaks.
Ruth (1911-1978) Married Charlie Smith.
Earl (1915-1985) Married Ina Chandler.
Homer (1916-1974)

Charlie, Roxie, Ruth and Homer are buried at Oak Hill Cemetery.