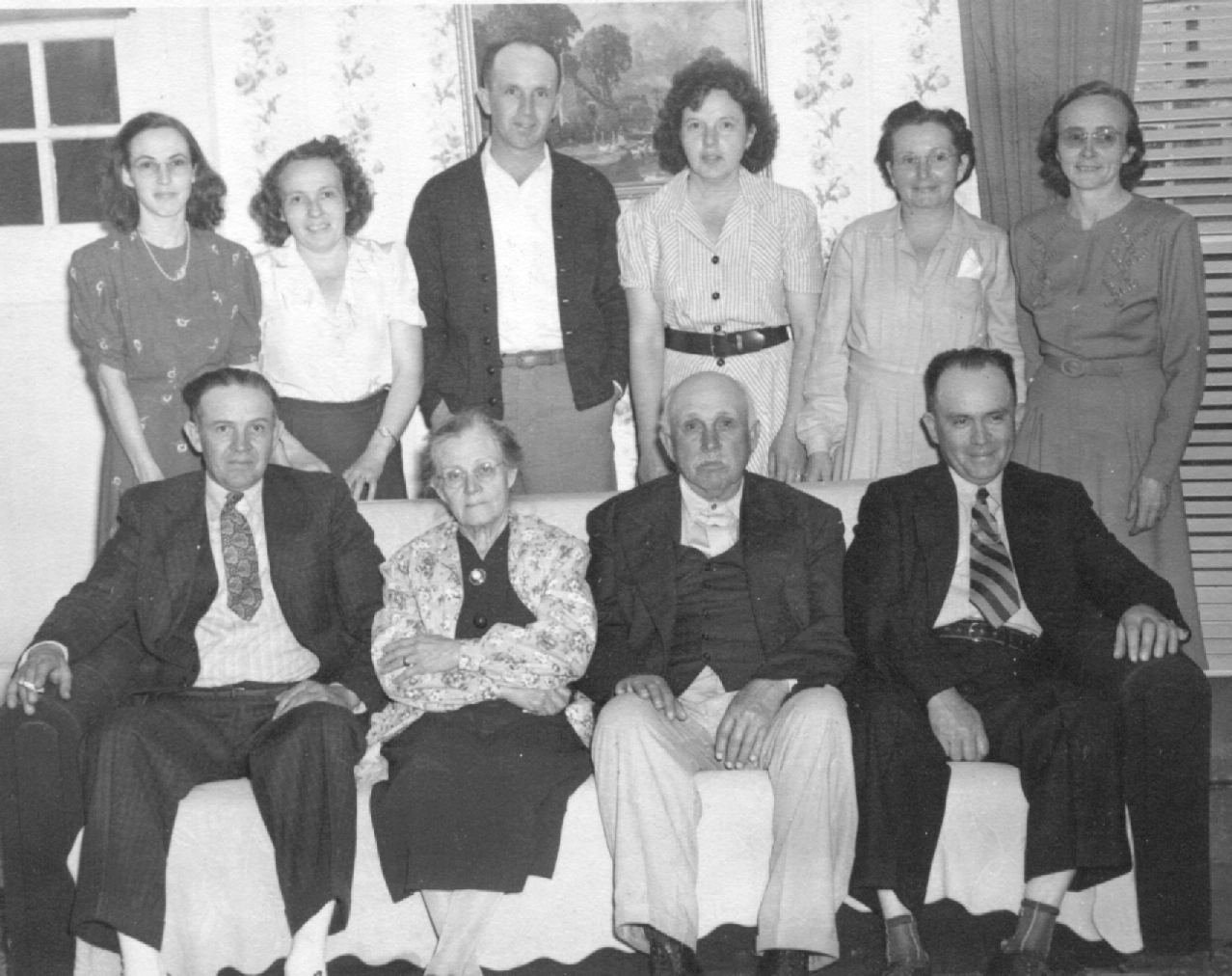 Farris Family
The picture was taken at the home of William Lee Farris Jr. in Coburg, Adair Co. in the early 1940's.
Front row: Raymond Farris, Matilda Alice Farris nee Cave, William Lee Farris Jr., Leslie Farris. Back Row: Willard Cundiff nee Farris, Estelle Bault nee Farris, Rollin Miller Farris, Ethel Scott nee Farris, Audrey Bennett nee Farris and Mary Whitney nee Farris. Not pictured, Johnny Farris.
Submitted By: Morris and Lavelle Shepherd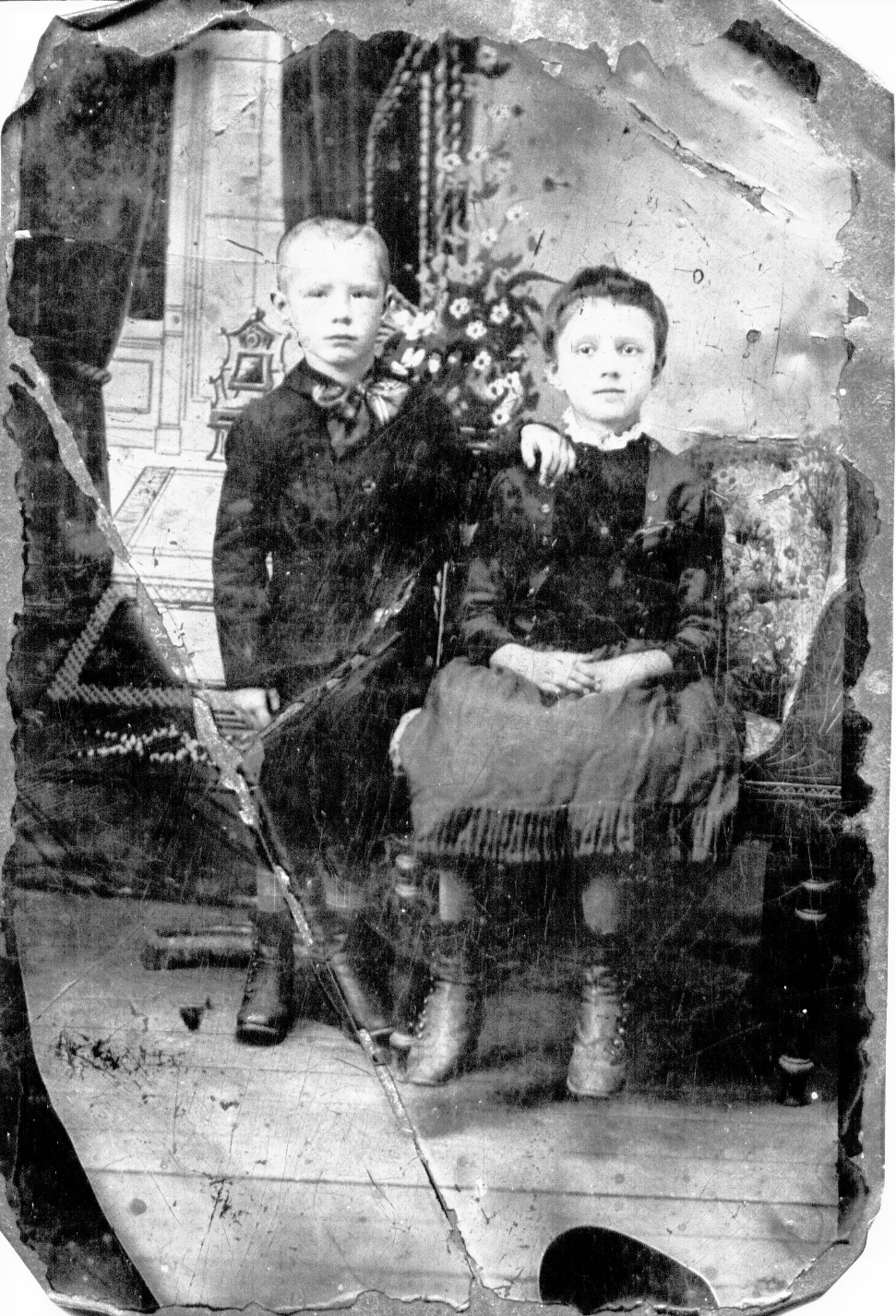 Theresa Wolford (Shepherd), with her younger brother Otis.
Columbia, KY approx. 1885-1890

Submitted By: Morris and Lavelle Shepherd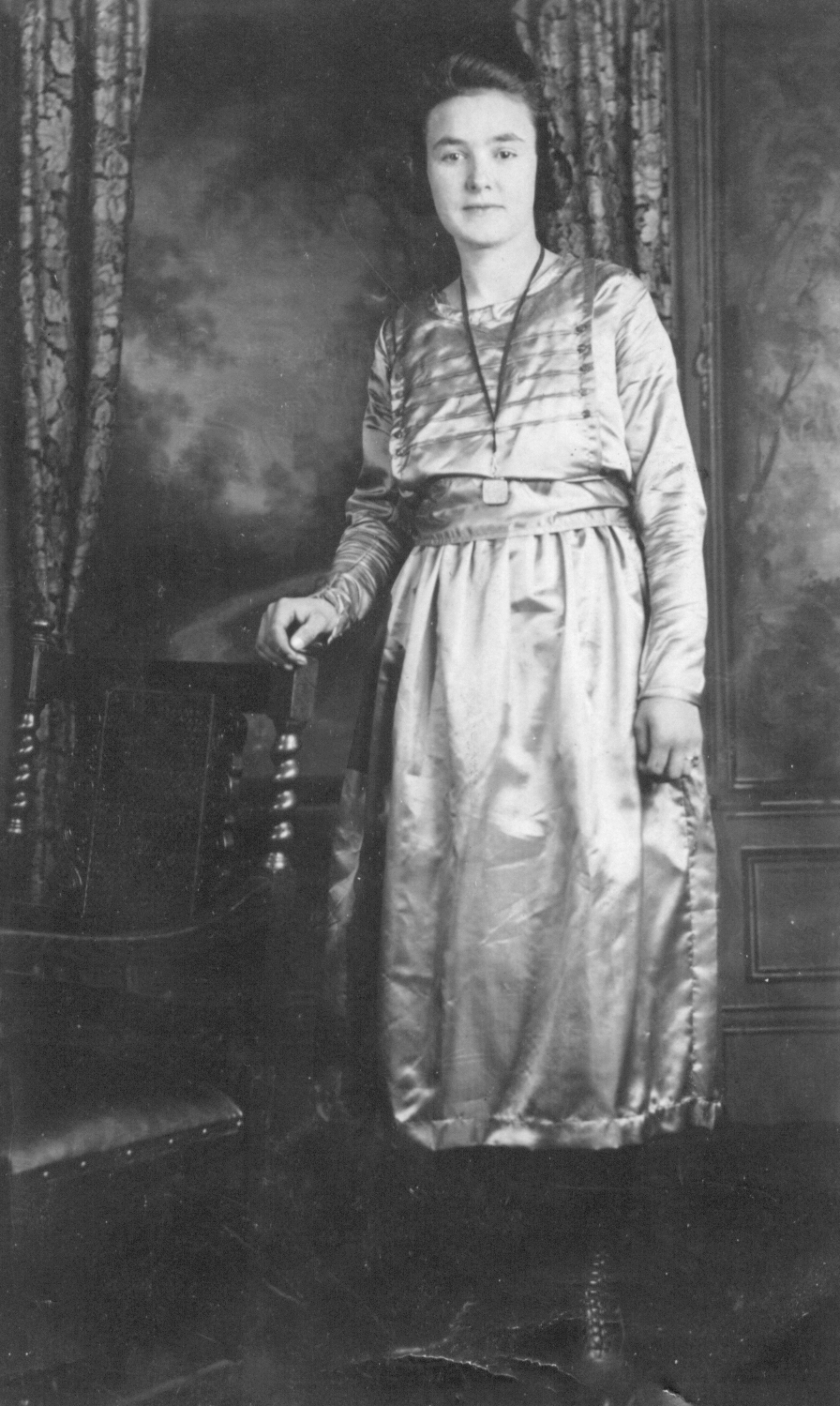 Montra Shepherd, nee Harmon
taken in 1924
Submitted By: Morris and Lavelle Shepherd