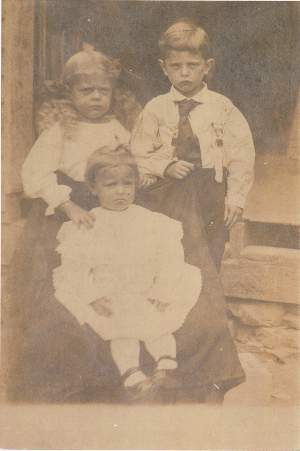 Children of Lydia & Oscar Capps
Standing left to right: Cecillia Marie Capps born March 4, 1907, married Nath Gunther November 9, 1922 at Princeton, Ky, died March 16, 1987 at Sikeston, MO buried at Bernie, MO.
John Leslie Capps born September 11, 1905, married Vertie Oates, died March 27, 1985, buried at Prospect Cemetery in Hopkins Co, KY.
Seated Oscar Pollard Capps born July 7, 1909, married George Oates, died July 2, 2000, buried in Prospect Cemetery, Hopkins Co, KY.