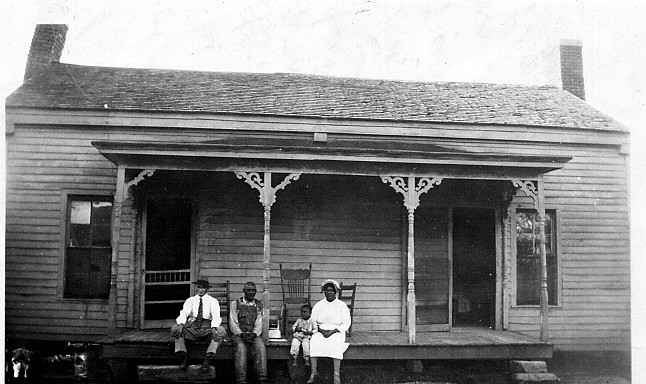 Adams - Springfield House
The picture was taken in April 1934 and on the back it says the house, located in Hopkins County, was originally a log house and is the birthplace of Thomas E. Adams b. Oct. 31, 1841. At the time the photo was taken the place was reported to have been owned for 41 years by Uncle Henry Springfield.
The people in the photo are identified as Theo. Jones, brother-in-law of Addison Adams, and Uncle Henry Springfield. No names are given for the child and woman.
Thomas E. Adams was the son of Thomas J. Adams b. May 15, 1818 and Martha J. Orton Adams b. abt. 1821. I would be interested in knowing anything about the family or the property. I would also be very grateful if I could turn up some record of Addison Adams or the siblings.