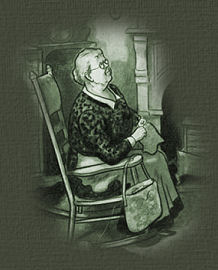 From the Cynthiana Democrat, Thursday, 7 September 1911
Born to wife of Claud Riley, near Antioch, a fine son.
Born to wife of Word Dickey, at the home of her mother, Mrs. Minerva Baskett, at Boyd on Aug. 26th a fine 8 ½ pound daughter – Mollie.
Married, Herbert Berger and Miss Velma Hampton at the Catholic parsonage Wednesday afternoon. Rev. Father Martin Delaney, officiated.
Robert Pennington died last week in Los Angeles, CA. He was born in Covington, lived in Falmouth and was about 55 years old.
Simon Hampton, died 21 Aug 1911 in Covington of stomach trouble. He was 74 years old.
Falral Antobus, aged about 16 years, son of Mr. & Mrs. Brack Antobus died Sunday Morning at his home on Railroad Ave. After an illness of typhoid fever.
Walter Marshall, son of Mrs. Nancy Marshall died Tuesday near Elizabethville at age 20.


From the Cynthiana Democrat, Thursday, 5 October 1911
Died: Lee Tomlin, son of W. B. Tomlin of TB.
Mr. & Mrs. Thos. Purdy announce the engagement of their daughter, Mary Cockerill and Mr. Risk Makemson. Wedding at Morgan Christian Church on Oct. 22.
Died: Martha Jane McKinney Colvin daughter of James H. and Lucinda McKinney.


From the Cynthiana Democrat, Thursday, 12 October 1911
Married: Will Campbell and Edna Bradford.
Married Rudolph Fryer and Mabel Wilson.
Married Frank J. Bell and Hattie Lowe.
Married Dan Marsh and Viola Moore.
Married R. L. Puckett and Mrs. Fannie Fowler.
Married Jas. R. McLanaha and Carrie A. Sanders.
Married Harry R. Parker and Lelah Popr.
Married J. R. Whaley and Bessie Dunaway.
Married Jos. D. Spurs and Pearl Hicks.
Married C. L. Mardis and Nancy Askman.
Married J. W. Hightower and Martha McGivbbon.
Married Word Webster and Merie Gosney.
Fifty years ago, Sept 26, 1861, at the home near Mt. Vernon, Jno. W. Bristow and Miss Mary Jane Parker were married. On Sunday Sept 26 at their hospitable home near Antioch Mills, about 50 relatives gathered to enjoy the festivities of their golden wedding.
Lester B. Link age 2 died.
Miss Maggie Wedding age 18 died.
Wilbert Austin age 5 died.


From the Cynthiana Democrat, Thursday, 19 October 1911
Mr. Scott Taylor and Miss Mattie Saben were married Wednesday 4 October at the residence of Rev. George H. Harris of Lexington, KY.
The wedding of Miss Jesse Chapman and Mr. Ed. Ruber was solemnized Tuesday at the home of the bride's parents at Bethel.
L. D. Hall, charged with murder of Elijah Woods held to grand jury.
Born to wife of Lafe McGuire, a son.
Born to wife of Seymour Elliot nee Clara Massey, a son.
October wedding of interest was solomnized at the home of the bride's parents, near town, on last Sunday when the lives of Mr. Thomas Jacobs and Miss Bertie Wilson were made one.
Mrs. Margaret Fields, age 34, widow of Jams Fields died near Concord fo TB.
Clarence Stith, of Greensburg, IN formerly of this county married Miss Lulu Edmonson of Covington.


From the Cynthiana Democrat, Thursday, 26 October1911
A beautiful wedding occurred at Butler Wednesday afternoon at the Christian Church when Mr. Carl Myers of Oklahoma City and Miss Edna Williams Grant were married.
C. H. McMillin and Miss Emma Boone were married at the home of the bride's parents, Mr. & Mrs. G. H. Boone, near Gardnersville.
Henry Streuble, of Carntown this county and who has relatives here, committed suicide Saturday by firing a bullet into his brain. Some weeks ago his wife filed divorce proceedings against him and this is thought to be the cause of his rash act. Mr. Streuble was about 50 years of age and a blacksmith by trade.


From the Cynthiana Democrat, Thursday, 2 November 1911
L. D. Hall, charged with killing Elijah Woods, was indicted for wilful murder.
Miss Mary Purdy and Risk Makeson were married at the Morgan Christian Church.
Miss Alice Mnroe and Dr. Sim Walton were married at the Falmouth Christian Church.
The secret marriage of Ernest Thomas and Mrs. Nelllie Morris, of near Caddo, has been announced. The wedding took place in Falmouth Sept 2nd at the home of the officiating minister, Eld. J. W. Lemmon. The bride is 25 and the groom 26 and it is the second venture for both.
Married at Knoxville, Mrs. Maud Jones and Mote Johns.
Born to the wife of Walker Aulick on Willow Creek a son.
Born to the wife of John Sharp, near Wampum, a fine 9 lb. daughter.


From the Cynthiana Democrat, Thursday, 9 November 1911
G. H. Boone,46, died.
John Lawson died.
Married, Berry Newton Wilson and Miss Clemintina Hill.


From the Cynthiana Democrat, Thursday, 16 November 1911
Edward Jones, son of Willis Jones, and Miss Ida Cummins, daughter of Henry Clay Cummins, both of the Hightower vicinity, were married in Falmouth.
Mr. G. C. Kirgan, of Cincinnati, and Miss Emma Louise Doughty, daguhter of Mr. & Mrs. W. C. Doughty, of Falmouth, were married in Cincinnati.
Jerry Pribble, a prominent farmer of this county, died at his home near Pleasant Hill.


From the Cynthiana Democrat, Thursday, 30 November 1911
Reuben S. Rigg and Miss Sallie McQuinley, both of the Neave vicinity were married by Judge N. D. C. Mains at his home in this city.
Jackson Wells aged about 85 died at the county infirmary. He had been an inmate of that institution for 20 years.
Mrs. Barbara Kober, age of 85, died at her home near Carntown, 16 Nov. 1911.
W. J. Colvin age 81, died at his home near Four Oaks after several days' illness of diseases incident to old age.
A. R. Marshall, J. B. Woolery, of Falmouth, Ben Fryer and A. R. Woodward, of Butler, returned home last week from a ten days' trip to Texas. Mr. Woolery has about $16,000 tied up in Texas land, which will be worth $50,000 inside of ten years. Fryer and Woodward selected land in Jackson Co. for themselves and other parties in Butler.


From the Cynthiana Democrat, Thursday, 7 December 1911
Married at the home of the officiating minister, Rev. T. C. Kerr in Falmouth, Mr. Ambrose Cochran to Miss Grace V. Smiley.
Charles Weaver, 17 month old son of John Weaver died Satruday at the home of his grandparents, Mr. & Mrs. James Orr, in Butler, KY.
The marriage of Elmer Ellsworth Ewing, a substantial and highly regarded young business man of Goforth, and Miss Adah Margaret Gulick, occurred Thursday afternoon, Nov 30th at the home of the bride's parents, Mr. & Mrs. W. T. Stephens, near Morgan. The ceremony was performed by Rev. Elmer Lucas of Georgetown.
The home of Mr. & Mrs. H. T. Clingner, near Goforth was the scene of a lovely wedding Thursday Nov 20th when their daughter, Miss Fannie Clingner became the bride of Mr. Lisle Gulick.


From the Cynthiana Democrat, Thursday, 14 December 1911
Mrs. Dora A. Yelton, wife of J. N. Yelton, died 29 Nov 1911 at her home in Knoxville, TN. She was the eldest daughter of A. L. Caldwell of Pendleton Co. and was born in Demossville, 27 Sep 1861.
Mrs. Maggie Utter died 2 Dec 1911 after an illness of two years. Survived by husband, Frank Utter, and three children (not named).
Mrs. Nicholas Martz died age 80.
Mrs. O. J. Blades died.
James B. Woods died.


From the Cynthiana Democrat, Thursday, 21 December 1911
Nicholas Auchter, age 91, German-American died Monday at home on Lightfoot's Fork of pneumonia.
Mrs. Sarah Houston, age 76, widow of T. T. Houston, died near Johnsville, of TB on Saturday.
A nuptial ceremony uniting the lives of Mr. Oscar Webster and Miss Amanda Harriosn, Grant's Lick, Campbell County was performed at noon Wednesday by Bro. Lemmon at his home in Falmouth.
Born to wife of Vernon Wiggins, near Bunker Hill on Friday 7 Dec a fine 12 pound son. The little man has been christened Alvin Thornton.


From the Cynthiana Democrat, Thursday, 28 December 1911
Married: Miss Ethel Brooking and George Brennenstahl.
Married Miss Fannie Dunstall and Finnell Shoemaker.
Married Miss Edna Harris and Henry G. Pettit.
Married Miss Sallie Webb and Howard Davis.
Married Miss Blanch Dennis and J. N. Doggett.
Mrs. Joseph Rau, age 60 died.
Austrian laborer killed on railroad north of Falmouth. Leaves family in Cleveland, OH.
Born to Mr. & Mrs. Clinton Wilsoni, of Lenoxburg, a son.