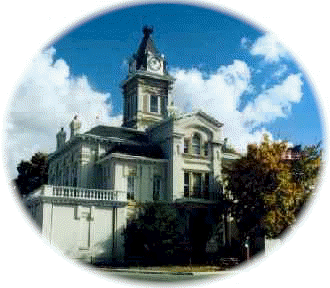 Adair County Community Voice - Online
Adair Progress & Columbia News - Online No longer free online. By subscription only.
Dating Old Photos & Postcards NEW!!!!
On-Line Family Group Sheet Form
Free Genealogy Research Sites NEW
How To Research Your Genealogy
Kentucky Explorer Magazine - Online
Ordering Vital Records from KY
Research Tips from Sandi Gorin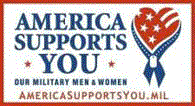 ---

Hello, my name is Suzanne Shephard, and I am the county coordinator for Adair County, Kentucky. My sincerest gratitude to everyone who has submitted research, photos etc. Please Note, I do not live in Kentucky any longer and can not do research for anyone. If you have any questions or would like to submit research information, you can contact me.
---
Adair County is proud to be a participant of the KYGenWeb.
If anyone is interested in becoming a participant in the KYGenWeb,
please contact the Kentucky State Coordinator, Sherri Hall Bradley.
---
Special Notes from Adair County...
---
Kentucky History and Genealogy Network-Facebook Groups

Kentucky History and Genealogy Network is a free resource representing thousands of people wishing to identify and connect with their Kentucky roots.

kentuckyhgn.org

Click on the map to visit this site (you must have a Facebook page)

Kentucky History and Genealogy Network is not associated with any genealogical, historical, or governmental organization. We are independent and volunteer-based.
---
Adair County History and Genealogy is now on Facebook!!
https://www.facebook.com/adaircountykentuckyhistoryandgenealogy?fref=ts
---
Adair County Genealogical Society is now on Facebook!!
https://www.facebook.com/adaircountygenealogicalsociety?filter=3
---
Now you can search our site for the information you need!
1940 Federal Census Records for Kentucky
How to Order Kentucky Vital Records
Early Supreme Court Cases - the first cases, from 1785-1792
Eastern State Hospital Cemetery Project
You are visitor
since March 12, 2001
Design Copyright © 2001 - 2015- Suzanne Yelton Shephard, as coordinator and intermediary for this Adair County, KYGenWeb site, and it's contributors. All rights are reserved. This information may be used by libraries, genealogical societies and personal researchers; however, commercial use of this information is strictly prohibited without prior permission of the owners of this material. When copied for non-commercial and personal use, this copyright notice should appear with the information.
NOTICE: Should anything unexpected happen to me and I am no longer able to fulfill my obligations as Coordinator of this KYGenWeb site, I want it known that all contributions and contents of this website are to become the responsibility of the State Coordinator of the KYGenWeb Project. This web site's material will always remain free to researchers and will never be sold.
Suzanne Shephard, Adair County Coordinator, 2009
Background Courtesy of

The Webmaster of this site is a Kentucky Colonel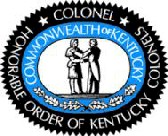 Commissioned, March 4, 1974