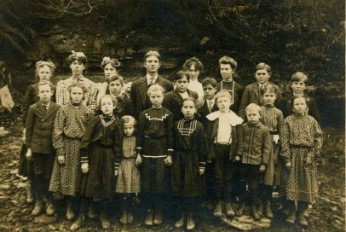 Welcome...
The first settlers came into the region in the 1780s and early 1790s from Virginia, North Carolina, Pennsylvania, and Maryland. In 1769, Daniel Boone explored the area that later became Cumberland County. According to local legend, the first settlers fought an intense battle with the Indians in 1790 about ten miles north of what is now Burksville. A daring rescue of a young girl from the Indians took place at Little Renox Falls. A group of settlers attacked the Indian captors of the girl, killed them, and saved the girl, suffering no casualties.
In the War of 1812, General John Edwards King of Burkesville commanded the Third Brigade in the Battle of Thames. At this time General King was about fifty-five years old and was Circuit Court Clerk of Cumberland County. His home was on Hwy. 61 near the city limits and was later the home of the Cheek family, originators of Maxwell House Coffee. The house was demolished a few years ago and there is now a new home on the site.
When the Civil War began, Cumberland Countians for the most part were in sympathy with the Union cause. In the election of 1860, 67 percent of the voters cast their ballots in favor of the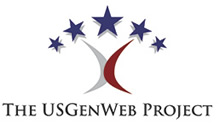 Constitutional Union Party, led by John Bell of Tennessee; Abraham Lincoln received seven votes. When war began in 1861, many joined the 5th Kentucky Cavalry under the command of Burkesville resident Col. David Haggard. The 3d Kentucky Volunteer and the 16th Kentucky Volunteer Infantry also received numerous Cumberland County men. Cumberland County experienced several raids during the course of the war. Gen. John Hunt Morgan's cavalry crossed the Cumberland River at Burkesville in January, 1863. On February 12, 1863, two companies of Morgan's cavalry attacked and defeated Federal troops at Burkesville. Throughout 1862 and 1863, raids and skirmishes occurred in the county. After the Civil War, Cumberland County's economy was in a state of disarray and for many years the county remained economically depressed, with poor roads and communications. By the 1940s, new roads had constructed in the area and the county became more accessible to the rest of the state.
Neighboring Counties
The thirty-second county in order of formation, Cumberland County is located in south-central Kentucky along the Tennessee state line. It has an area of 307 square miles. Cumberland County was formed on December 14, 1798, from a portion of Green County and named for the Cumberland River, which flows through the county. The county seat is BURKESVILLE. The County is bordered by Adair County (north), Russell County (northeast), Clinton County (east), Clay County, TN (south), Monroe County (west), Metcalfe County (northwest). There are many small communities, such as Marrowbone, Grider, Kettle, Waterview, Bow, Hegria, Renox, Bakerton and the county seat of Burkesville ..