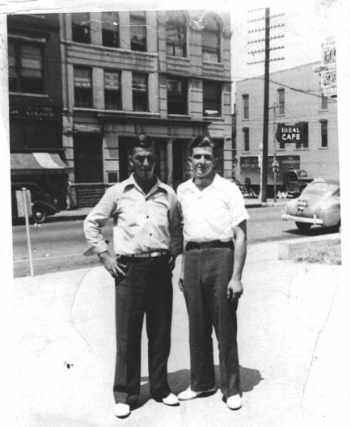 DeMoss
This one is my Great Uncle Carl (on left) and my Granddaddy Clarence DeMoss Jr.
They both look young, so I'm guessing early 1940's which would put them in their 20's. No idea where in Hopkins County, all I can make out is the Ideal Cafe sign. [Anyone recognize the area? nt]
But I love the old car you can see, and there is even an old truck near the cafe sign.
| | |
| --- | --- |
| E-Mail | Surnames |
| Comments | DeMoss, Eldridge, Troutman |